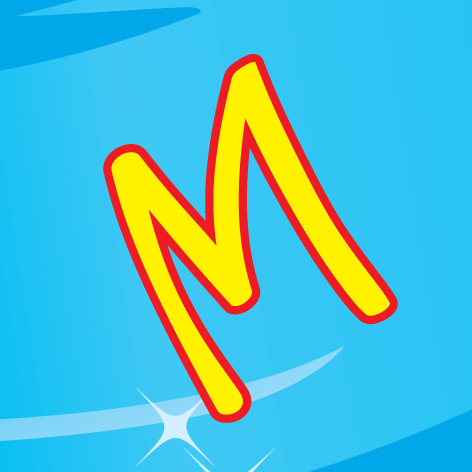 In all waste treatment systems (which begin wherever you have a sink or toilet), millions of different microbes are present. Only a few will degrade the waste, but all compete for the same food source or air source.
Most microbes will not degrade the waste in the system completely, causing fermentation and odours, drain blockages, ineffective treatment and clogging.
MiClearUp is the simple and natural solution. Regular doses maintains the dominance of the right bacteria needed for effective treatment and the elimination of smells and blockage problems.
It is simple to use.
No stirring, no soaking, no waiting. It's ready to use immediately.
In your RV or caravan toilet and sink just pour 40 mls (4 capfuls) into your toilet and the same in your sink if you have a grey water tank. Flush with a glass of water to make sure the microbes get down into your holding tank. Do this once a week.
Initially you may need to do this more frequently as the good microbes fight for dominance, especially if you have been using chemicals previously. You will know if the odour has not disappeared in 24 hours. However, over time the microbes create a film on the inside of your tank and will still perform for you even after dumping.
At home pour 40 mls into a bucket and half fill the bucket with water and pour this in to sinks, toilets, showers and wash basins. Do this once a month.
This will keep all of your drains clear and prevent odours. If you have a septic system as I do, then you may need an extra dose if you are having increased use periods (when the family come and stay at Christmas).
MiClearUp aggressively digests waste like fats, vegetable oil, grease, paper and toilet wastes.
It is formulated from naturally occurring nontoxic strains of bacteria and has billions of microbes in every bottle.
In the drain lines, pipes and tanks of your system each microbe reproduces itself every 20 minutes, quickly creating the dominance of the good bacteria needed for the complete degradation of waste throughout your system.
After you pour the dose into your toilet or sinks, the microbes embed themselves in the organic build up in the drains and tanks, reproduce and start the degradation process.
The flow of water washes degraded particles laden with microbes further into the system where degradation and reproduction continue until the food source (waste) runs out.
The end result is carbon dioxide, water and a cleaner environment for you and the earth. You have given back to nature the best you can.
Microbe Growth Cycle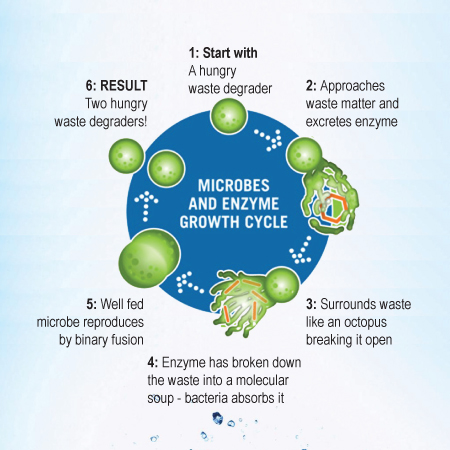 Microbes double every 20 minutes as long as there is food (waste) in your system. So pour in a billion microbes and in 1 hour there is 8 billion, in 2 hours there is 64 billion, in 3 hours 512 billion! That's the power of nature.